Agro Shade Cloth for Green
Agricultural shade cloth is a fabric made from high-density polyethylene material that is processed through a drawing and weaving process. This fabric is available in a wide variety of patterns and weaves in a variety of colors to provide a better growing environment for plants while providing shade. Agricultural shade nets are often cost effective, using better techniques to enhance shade while keeping costs as low as possible. This type of shade netting has the following functions as well as features.
Higher shading efficiency, often requiring 50%-80% shading, which can effectively reduce direct sunlight on crops. Lower temperature for plants while retaining moisture and humidity.

Lower unit weight, as agricultural shade cloth requires massive support, so lighter weight allows for easier installation. Also reduces material costs and transportation costs.

Larger single-piece area. Agricultural shade nets are very large in scale and often require very large shaded areas. A single piece of larger shade netting can be more easily installed without the need for sewing and finishing.

The color is generally chosen to be black or green, which is to give the plants the most effective reduction of direct sunlight while being able to ensure adequate photosynthesis.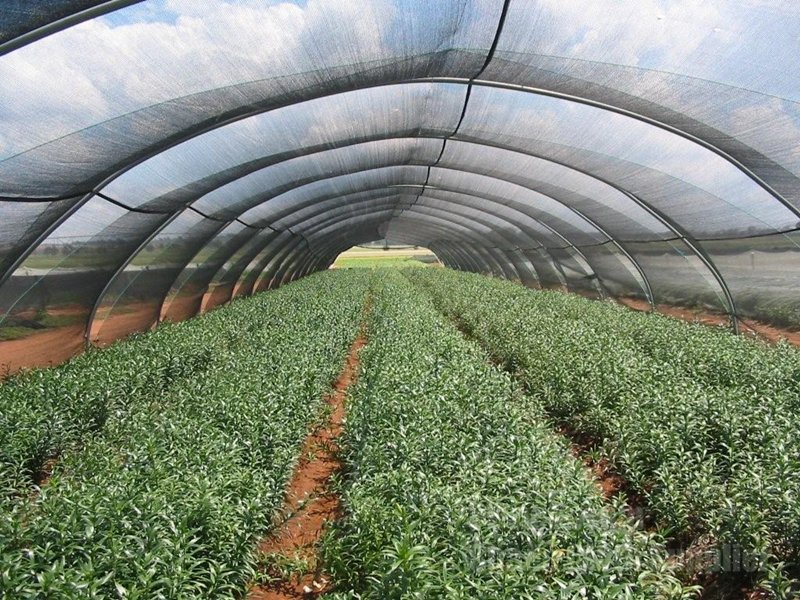 The agricultural shade cloth provided by Tuohua is made of high-density polyethylene material with imported UV protection agent, which can effectively block UV rays. And under reasonable use, the life span of shade cloth can reach more than 3 years.
The use of agricultural shade cloth needs to be coupled with a solid support frame, which is generally connected with metal rods. As shown in the picture, you can find common fixing methods in the photo album. We can recommend you the right support method according to the plants you grow.
In addition shade cloth, with the right support structure, can also be used as a multi-purpose net to provide protection against insects and birds. This can be effective for farms growing herbs and fruits to reduce your cost investment and gain higher profit.
Products Applied for Agro Shade Cloth