Shade Nets, Fence Privacy Screen Nets
Direct factory supply 
shade nets & polyethylene privacy screen
20+ years manufacturer !
The high-density polyethylene mesh series products including shade cloth & plastic mesh produced by Tuohua are made of high quality raw materials and imported color masterbatches.
Under the premise of ensuring the performance of the products, we have greatly increased the UV resistance of the products and obtained a service life far exceeding that of similar products. Our core product shade nets series are widely used as shade cloth, shade sail, shade fabric, fence screen, privacy fence screen, privacy screen, scaffold debris netting, plastic fence net, plastic fencing net, plastic garden mesh and have been widely praised by our customers. Our further processing products for shade nets, shade sail series, have also received favorable comments from customers in Europe, America and the Middle East. At the same time, we have expanded our product line of polyethylene woven nets by taking advantage of our suppliers. We have shade cloth, shade sail, shade fabric, fence screen, privacy fence screen, privacy screen, scaffold debris netting, plastic fence net, plastic fencing net, plastic garden mesh and other products. We have met a wide range of needs of our large distributor customers and become a true one-stop purchasing supplier.
We take advantage of our strengths and focus on quality management of quality products.
And with an eye on the innovative direction of the market, we have continuously increased our investment in R&D and launched many product series that will be popular in the market. Our thermal insulation ground cloth series developed for high latitude countries and solar cell flashing sunshade sail series developed for European and American countries have achieved very good market feedback. We also have very rich experience in OEM processing, and our ability of further processing of products is in the leading position in the industry. We are able to provide you with the most timely, competitive and abundant polyethylene mesh products.
Shade Nets & Polyethylene Screen Nets
The shade cloth & plastic mesh series includes shade cloth series, plastic mesh series, fence screen series. They are all PE nets made of polyethylene as the main raw material and using different processing techniques. Among them, the shade net series includes agricultural shade net, public shade net, shade sail series and balcony shade net. Woven fence screen series include debris safety netting, orange warning fence, balcony screen, privacy fence screen and debris safety netting, scaffold netting, hail netting. Plastic mesh series include plastic garden fence, plastic fence net, plastic deer fence, plant support netting,  plastic bird netting etc. 
Fence screen is also a type of PE woven mesh, which has a very wide range of applications depending on color, pattern, width, and grommets. The common ones are warning fence mesh, balcony privacy mesh, garden privacy mesh, etc.
The privacy fence screen is a fabric made of HDPE material. It has a reinforced edge specially designed for the fence and a convenient fixing (cable) with webbing grommet eyelet, which can be easily fixed on your fence or balcony.
Debris safety net is a kind of safety protection material used to prevent debris from falling during building construction. As a safety net, the debris safety net uses heavy-duty high-density polyethylene as the raw material. 
Balcony privacy net is a kind of privacy protection material woven by high-density polyethylene material, usually used on the balcony or fence of home or commercial place. The balcony privacy net has a reinforced edge.
As a temporary fence, the warning fence net provides a conspicuous visual barrier that serves as a warning and diversion function. For construction sites, traffic control, crowd order or sports events, with snow fence, windbreak and sand.
Shade netting is a fabric made of PE material fiber, round or flat wire, through a weaving process. Different fibers and different weaving patterns determine different fabric properties. Different light transmission rate and shading rate. It can be used as agricultural shade netting, commercial shade netting, shade sails, etc. Shade sails are in a deep processing of shade netting products.
Commercial shading nets are usually used in large event plazas or parking lots. As a landscape and functional product in one. Usually beige or green, with 70-95%  high UV shading rate. With higher density and provides higher tensile performance.
Shade sail series is a more in-depth processing product based on commercial shade nets. Triangular or rectangular. The individual side length less than 20 ft/7 m. The support band is added at the edge to have higher tensile strength and toughness. 
Agricultural shade nets are usually used in scenarios such as farm cultivation, flower cultivation, and garden plants. Usually the required shading rate is around 60%. Higher cost efficiency and mostly uses black and dark green. Easy to set up and take down.
Hail netting is a kind of agricultural protective safety net made of high-density polyethylene material, which can protect crops from hail damage. Hail nets can make plants more sheltered, and can prevent sunburn, birds, bats, and high winds.
Extruded Plastic Mesh Series​
Extruded plastic mesh is a multi-functional plastic mesh that refers broadly to a mesh product made from extruded heated plastic material. Because extruded plastic wire mesh is the most mainstream, extensive and abundant type of almost all plastic wire mesh, we categorize extruded plastic wire mesh into 4 types.
Heavy-duty plastic fence, plastic fence mesh, bi-directional stretch molded plastic mesh (BOP plastic mesh), and plastic bird netting. All of these plastic nets are based on extruded plastic mesh with incidental one-way or two-way stretch processing. Because of the great difference in specifications, the uses are very rich.
Heavy-duty plastic fence is a type of plastic netting used as a fence that is strong, durable, stable, reliable, and easy to install, and is widely popular. This plastic fence is very sturdy.
BOP netting is also known as bi-directional stretch plastic netting. It is based on extruded plastic and is stretched both horizontally and vertically to enhance stress. BOP netting…
Plastic fence mesh is a new type of mesh in recent years, with ultra-thin design to enhance visual visibility. Lightweight, soft, easy to cut, and easy to install. Highly favored by customers.
Plastic bird netting, also called bird protection netting, is a kind of plastic netting with diamond-shaped mesh, using a similar process as BOP netting, which is more lightweight.
 Professional trade team, 100% service tracking throughout the whole process, 100% worry-free after-sales service.
 Multiple certification certificates, international standards, stable quality.
 20 years rich experience, credibility guarantee.
 OEM can be customized to help you open up the market.
 Direct supply from manufacturers, short delivery time and favorable price.
 Using high quality raw materials, advanced equipment, quality assurance.
Through years of efforts, Tuohua has completed the upgrading and renewal of its factory. Advanced equipment, strict management, experienced technical staff, optimized pulsating production line. It makes us have a very rich product range, and a huge annual output of PE mesh products. Our production line has large weaving machinery that can weave a wide variety of patterns and widths of woven fabrics. Through the R&D and innovation of our technicians and the professional upgrading of our equipment, our equipment is of advanced level in the industry. We have not only achieved multi-functionality, multiple patterns and weaving methods, but also increased production capacity and product width, achieving both efficiency and quality upgrades. With our production line, we can produce different kinds of products at the same time, and we can also respond to unexpected order requirements. We have industry-leading production capacity and OEM customization capability while maintaining quality.
High-quality products come from high-quality product standards, which in turn come from our advanced equipment and strict management system. We control the quality of our products right from the raw material inlet, from raw materials, to semi-finished fabrics, to the final further processed products and product packaging. We have a matching quality management system and quality standards at every step of the process. At the same time, we always focus on our process and staff training. Lean technicians control every aspect of product quality. With such high requirements, we are bound to produce high quality products. Our products conform to SGS standard and TUV standard, and our quality management system conforms to ISO9001 standard. Our product quality is stable, our suppliers are reliable, and our delivery lead time is guaranteed.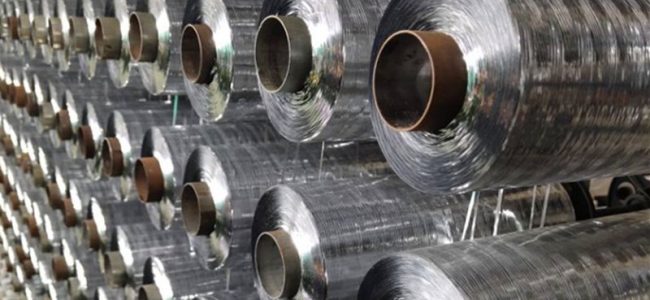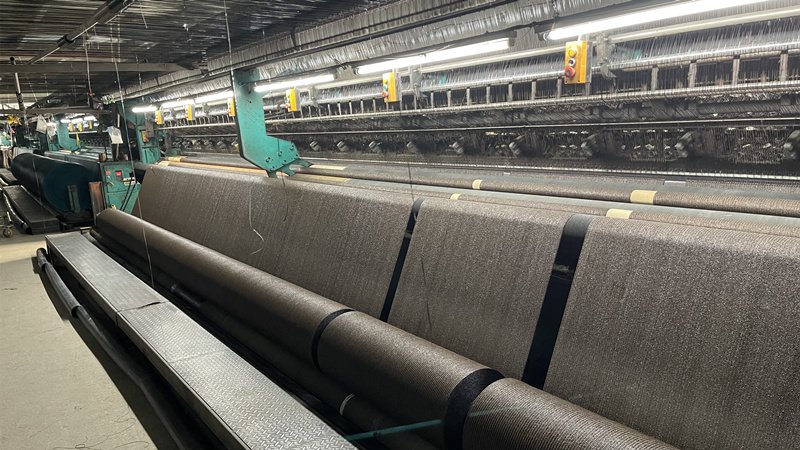 The perfect order placement process is our guarantee of timely delivery and the key to control the shipping and logistics and receiving process. Our process is clear, simple and necessary. We have a professional trading team and cooperative freight forwarders. We can use our rich experience and perfect process to minimize the risk of our customers.
Our motivated and enthusiastic sales team can provide full process tracking for our customers. From order inquiry, to deposit production, to order delivery, logistics and delivery, we have a full tracking team. We provide 100% thoughtful and enthusiastic service to our customers.
Your small step will be a big step for our cooperation.
Order Process of Shade cloth & Plastic mesh
Leave messages in various ways, such as website messages, emails, social apps, phone calls, etc. We provide a 24-hour prompt response. You can describe your inquiry and try to include the product name, quantity, and destination. If there are pictures, it is very helpful.
We will reply and confirm some details, and then provide a detailed quotation, including delivery time and freight. We will provide free samples.
Confirm the quotation, pay the deposit, and start to enter the production plan.
After production, we support inspection. After the inspection is completed, it will be packed.
Balance should be paid against BL copy. Arranged for shipment. We provide FOB, CIF, CNF, etc.
The whole transportation is tracked, assisted in processing, and the order is delivered to the destination. Started to enter after-sales service. We provide 7*24 after-sales service.
Q1: Are you manufacturer or trading company?
A1: We have been professional manufacturer and exporter since 1996
Q2: Are you wholesaler?
A2: Yes, we are . We are glad that you are going to be our distributors in your Market.
Q3: How big is your factory?
A3: We have 5 drawing wire machines, 100 woven machines ,20 trimming machines and 4 packing machines. Some parts are showing in the company Video. Welcome to visit our factory.
Q4: Do you support OEM&ODM
A4: Yes, we do, Welcome to send us your brand logo and Produts drawing design to meet your standard.
Q5: Can I visit your factory?
A5: Yes, You can. We are glad to invite you to visit our workshop, warehouse office and show room .
Q1: Can you send free samples?
A1: Yes,we can. Welcome to email us to get free sample that is ready for you.
Q2: How many samples can you send? And What is the specification of sample do you have?
A2: The Size and specification of sample is depending on your request.A variety of ample samples are stocked in our warehouse. Welcome to email us to get samples for test.
Q3: Is the sample sent to our country?
 A3: Yes ,it is. We have cooperated with DHL,FEDEX,EMS and so on. The samples can go anywhere need it.
Q4: Who pay the sample express charge?
A4: We send free samples to our long term customers by our DHL express account. For first cooperation, the express charge will be paid by you firstly, then the charge will be discounted from the amount of formal order.
 Q5: How much for DHL express charge?Could you send us free sample by our DHL account?
 A5: The express charge about USD30~40 under 0.5 kgs samples.The sample can be sent by your any express account.
3
About Product Customisation
Q1: Which item can be customized?
A1: Color, Shade Rate, Size, Shape, Packing, Logo and so on
Q2: Should we pay extra charge for customized item?
A2: The customized charge depend on the order quantity. If the quantity is more than 40HQ, no need pay extra customized charge. And we have rich experience of various production, we try our utmost to reduce the cost.
Q3: What is the customized packing?
A3: The regular packing is bags and carton, Welcome to email us that we will give you detailed suggestion to meet request of your market
Q4: Should we pay the extra charge for customized packing?
A4: We have professional packing partner who have cooperated for 15 years with us,that is why we can minimize packing cost. So you just need pay extra lowest charge.
4
About Payment and Production
Q1: Which Payment Term should we cooperate by?
A1: We support T/T,  LC, WEST UNION, PAYPAL and what is convenient for you.
Q2: How long will the production be started after deposit is down
A2: The production will be planed once the contract is confirmed , then the workshop manager will make detailed production schedule. The order will be produced within 3 days once deposit is received by us.
Q3: what is the delivery time?
A3: Trial order can be sent within 5~7 days.
Formal order can be finished within 25days for each 40HQ'container
Q4: Can we place an additional orders during production?
A4: Yes,you can , Our production department will do best to meet your request.
Q5: Can I pay to speed up production?
A5: We can charge for voluntary overtime to speed up production and shorten lead times.
5
About Product Quality Control
Q1: What certification have your products passed?
A1:Our products have passed SGS ,TUV,BV and Intertek certifications since 2012.
Q2: Can I inspect the goods or entrust the inspection before loading?
A2: Yes, you can, We also support Video-inspection,Our Qc Manager will assist you to complete a series of inspections. 
Q3: Can the sample of production be sent to us before loading?
A3: Yes it can. Our salesmen will follow up the entire order process to make you satisfied.
Q4: How can I know your quality?
A4: The free samples can be sent to check the quality. 
Welcome to contact with me, we can talk the details.
6
About Delivery Lead Times and Shipping
Q1: What is the delivery period?
A1: Trial order can be sent within 5~7 days.
Formal order can be finished within 25days for each container
If your need an order urgently, we can rush it.
Q2: What are the shipping methods?
A2: By sea, air and train.
Q3: How to keep the package intact in transit?
A3: We have Rich export experience for the goods. First the goods are packed by strong bags or Carton, then fixed in the container without any sharking.
Q4: How about your shipping rate?
A4: We have cooperated with professional shipping agent for more than 15 years, they give us the biggest support and best service that is why we can get very competitive shipping rate to help customer to control cost.
Q5: How to deal with the rapidly rising sea freight?
A5: As our customer, you never worry about the price competitive issue.We will try our utmost to reduce the production cost to make up the rising freight charge ,then help you to get price competitive advantage.
Q6: Can you help us with custom clearance?
A6: Yes, we can, Our professional forwarder have cooperative agents in ports of different country.
Q7: Can you supply Certificate of origin?
A7: Yes, we can. We can supply CO, FORM A ,FORM B, Form E and so on that is depending on request of your custom.

Better Quality 
More Praise 
20+ year manufacturer !
We are a professional manufacturer providing wholesalers with the best quality products.
Focusing on product updates and caring for your customers.
We supply shade nets & plastic mesh at direct factory price.
200+ distributors are selling our products in their store.