As a temporary fence, the warning fence net provides a conspicuous visual barrier that serves as a warning and diversion function for construction sites, traffic control, crowd order or sports events, and can also play a role in preventing snow, wind and sand. As known as orange warning fence, snow fence net, knitted safety netting.
The warning net is usually fixed on T-shaped piles or wooden piles and tightened to form a fence, which is convenient to install, simple to disassemble, durable, portable, and flexible. Because the color is bright, it is easy to be noticed by people, which serves as a warning to prevent pedestrians or animals from entering.

The warning net is also a fence net woven and processed with high-density polyethylene material, with smooth edges. The warning fence adopts OSHA high visibility orange, or red and yellow. Our products meet a variety of color standards to meet the regulatory requirements of different countries and regions. The warning net is light in weight, soft and flexible, easy to carry, easy to install, and can be reused. The warning network can separate safe and non-safe areas, or guide people through the correct passage or direction to ease traffic and order.
As a temporary fence solution, light and fast are its main features. Compared with other materials, the warning fence net, as a woven fabric, is lighter, thinner, softer, has no sharp edges, and is also easy to cut and fix. Compared with a plastic fence, a woven fabric of the same area weighs only one-tenth of the latter. At the same time, because of the weaving process, it is more visually obvious. As a warning net, the woven fabric is light, conspicuous, and convenient for layout.
As known as orange warning fence, knitted safety netting.
 The colors are conspicuous, with high visibility colors. Comply with local safety regulations.
 Good weather resistance, long life, can be applied to outdoor environment.
 Lightweight, fast, easy to install and remove.
 Has a soft edge, does not cut hands, does not cause any harm.
 It has a wide range of applications, including construction sites, traffic control, competitions, etc.
 The quality is stable and reliable, with a very strict quality management system and stable material suppliers.
 Has a very strong delivery capability, able to complete delivery tasks in a timely and excellent manner.
Direct factory supply orange fence net, 20 +years experience, short delivery and best price.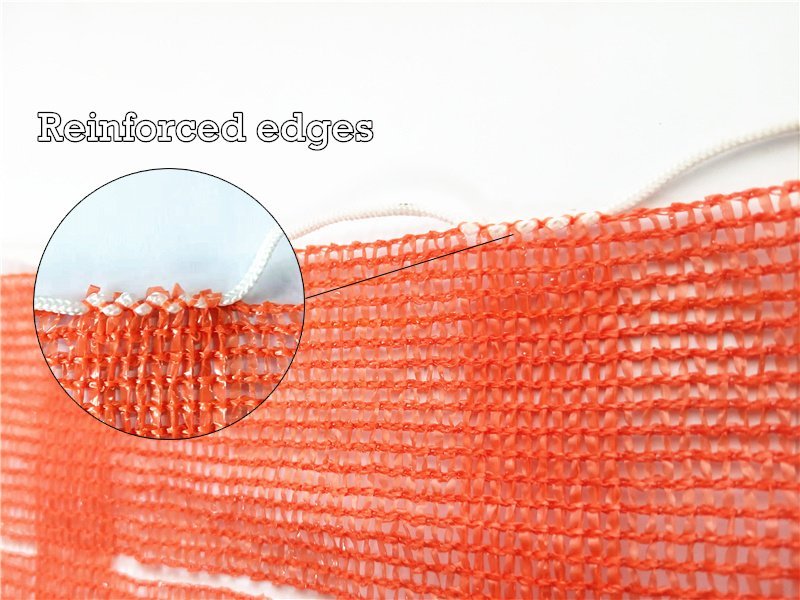 The reinforced edge is designed with a pull line, which can be easily deployed and fixed. At the same time, the edge of the pull line is made of high-density polyethylene, which has a very strong tensile strength. To be both strong and light.
Because of the advanced equipment, the weaving color is flexible and adjustable. The colors can be organized according to your requirements. Abundant options to meet the various needs of different projects. More flexible and more practical.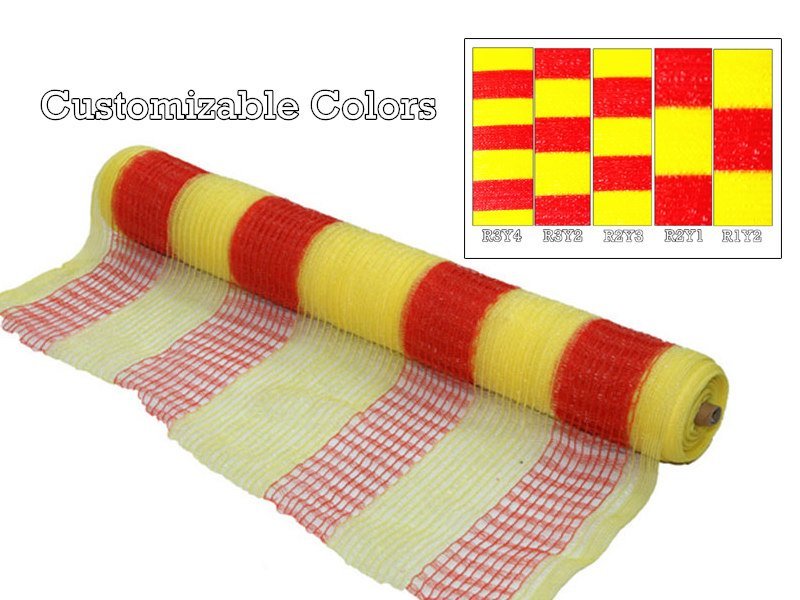 Details of warning fence net
Detailed Information

Item Name

Woven Warning fence net

Material

100% HDPE material

Color

Yellow/ Orange/ Yellow etc (as per required)

Weight

35g/m2, 40g/m2, 50g/m2, 60g/m2, 70g/m2, 100g/m2, etc.

Roll size

1mX50m, 1mX100m, etc.

Main market:

Australia , South Africa, South America, the Middle East, European markets, etc.

Package

one roll packed with one strong PP bag with one color label.
FAQ about Warning fence
1
Common colors? And applicable countries and regions.
More details about products, download the product catalogs.
Applications of warning fence net
Warning fence net is the main product of temporary fence. As a temporary fence, also called orange warning fence, knitted safety netting. It has a wide range of applications. It can be used as a construction site warning fence, event event warning fence, traffic control fence barrier net, airport passenger guide fence net, wind net, snow net, etc.
Because of its excellent quick layout ability and bright visual barrier function, it has been favored by many construction companies and traffic management organizations.

Better Quality 
More Praise 
20+ year manufacturer !
We are a professional manufacturer providing wholesalers with the best quality products.
Focusing on product updates and caring for your customers.
We supply shade nets & plastic mesh at direct factory price.
200+ distributors are selling our products in their store.