Debris safety net is a kind of safety protection material used to prevent debris from falling during building construction. As known as debris netting, scaffold debris netting, construction debris netting, scaffold netting, scaffold safety netting, construction safety net
As a safety net, the debris safety net uses heavy-duty high-density polyethylene as the raw material. The weaving combination of mono+mono warp and weft that can withstand greater tension is adopted, and a weaving pattern designed to increase protective tension is adopted. We are a leading manufacturer of debris safety netting, and direct debris netting factory.

Debris safety net are often used in construction sites, and the quality of the protection nets plays a vital role. Therefore, the debris protection net is not only required to have a greater tensile strength, but also a higher fire rating. 
The debris safety net uses a special raw material formula that can prevent combustion and increase safety in unstable conditions and emergency situations. At the same time, it can maintain flexibility and flexibility in extreme cold weather conditions to ensure the effectiveness of safety protection. 
Because of the unique formula, it also has a very strong service life. It can maintain sufficient tension in the outdoor environment for a long time without aging. This ability also allows the safety net to be reused, which is more effective in improving cost-effectiveness.
Debris safety nets Debris safety nets that comply with safety regulations are the most economical and cost-effective solution. Provide the best protection for builders, contractors and construction personnel and pedestrians, in line with the safety regulations of the United States law.
Features of Debris Safety Net
 With better protection capabilities, it can provide size, color, pattern and weight according to customer needs.
 It has optional reinforced edges and preset weaving buttonholes for easy installation.
 With a higher fire rating, and more stable chemical properties, it can be reused without reducing the protection capability.
 It can withstand extreme cold weather and still maintain the effectiveness of the protective function.
 It adopts high-density polyethylene fiber and weaving method specially designed for protection ability, higher breaking force and better protection ability.
 Adopt international advanced standards, comply with safety regulations, and comply with local laws and regulations.
 The quality is stable and reliable, with a very strict quality management system and stable material suppliers.
 Has a very strong delivery capability, able to complete delivery tasks in a timely and excellent manner.
Direct factory supply debris netting, 20 +years experience, short delivery and best price.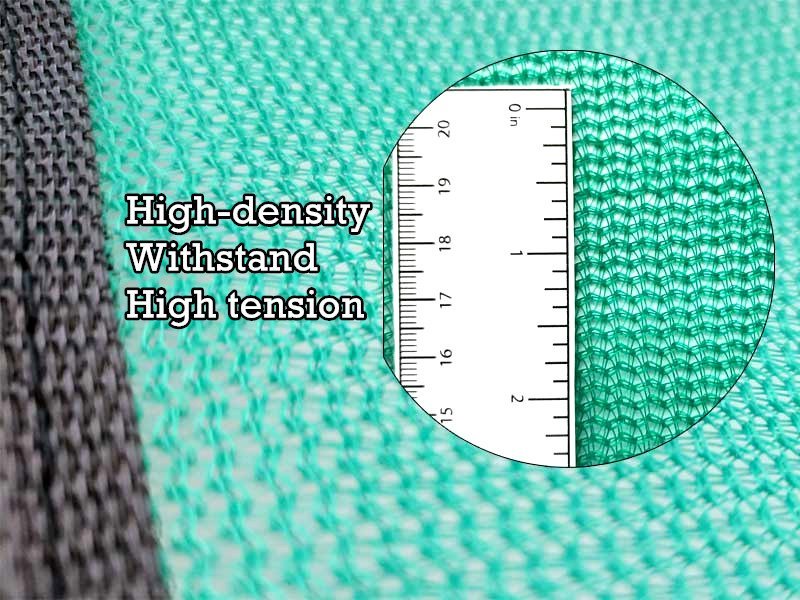 This high-density weaving method can provide stronger tension and prevent tearing. The mono+mono silk thread combination can withstand greater weight and impact without breaking.
The preset woven eyelets make the debris safety net easier to install and fix.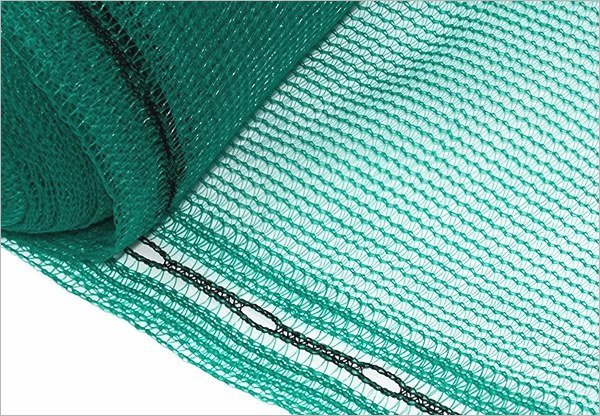 Detailed Information

Product Name
Debris Safety Netting
Material
HDPE with UV stabilizer
Knitting type
mono+mono; 
GSM
50Gsm-300Gsm
Size
2x45m 2x50m 3x45m 3x50m 2x100m 3x100m
Pack way
One Roll one plastic bag with label
Load quantity of 20 GP
4500kgs
Load quantity of 40 HQ
12500kgs
Color
Dark green black blue red beige
Type
Warp Knitted
Useful life
2-3 years
FAQ about Debris Safety Net
1
Why does the building protection net adopt the mono+mono weaving method?
2
Why doesn't the debris protection net burn?
3
What is the general weight of the debris protection net?
More details about products, download the product catalogs.
Applications of Debris safety net
The debris safety net is a safety net for special construction sites to prevent debris or people from falling. It can also be used as a wind net and an anti-fragment falling net (falling object safety net) for the deck. It can effectively protect the safety of construction workers, nearby property and pedestrians on the road. Usually scaffolding is used as a support, and the debris safety net is covered and fixed on the periphery of the scaffolding as a shield or shell. This can effectively prevent building debris from falling outside the construction site and protect the safety of personnel.
Debris safety nets are also fixed on some floors like open wings (in a Y-shape), usually every 4th to 8th floors, so that the expanded debris safety nets can take up debris or people falling from higher floors. Therefore, the debris safety nets are also called debris protection nets, construction protection nets, scaffolding protection nets, debris netting, scaffold debris netting, construction debris netting, scaffold netting, scaffold safety netting, construction safety netand so on by customers.

Better Quality 
More Praise 
20+ year manufacturer !
We are a professional manufacturer providing wholesalers with the best quality products.
Focusing on product updates and caring for your customers.
We supply shade nets & plastic mesh at direct factory price.
200+ distributors are selling our products in their store.