Plastic fence mesh is a new type of mesh in recent years. It adopts an ultra-thin design to enhance the visual function. Lightweight, soft, easy to cut, easy to install, American customers are very popular. Alt name as orange safety fence, plastic fencing mesh, temporary garden fence, garden fence mesh, lightweight plastic fence.

The plastic fence mesh adopts a new one-step extrusion molding technology, which enhances the visual appearance and flexibility at the same time. The thickness of the plastic fence net is very thin, less than 1mm, which allows it to be rolled or folded easily. And the ultra-thin design can be easily cut with ordinary scissors when the user uses it, and the installation is more convenient. Therefore, this kind of lightweight plastic fence net is used as a temporary fence because of its excellent visual visibility and ease of use.

Plastic fencing net is often used to construct fences, as construction site fences, site fence fences, event site fences, traffic guide fences, etc. As known as orange safety fence, plastic fence mesh, temporary garden fence, garden fence mesh, lightweight plastic fence.
Moreover, this lightweight plastic fence increases its cross-sectional visibility and has a large cross-sectional area. It is often used to protect against wind and snow. Of course, the premise is that it needs to be fixed to a very strong fence pole or support. With a complete design to match this plastic net, an efficient and cost-effective fence can be made.
Lightweight plastic fence nets generally need to be used with wooden poles or iron poles for support. It can also be fixed on the fence to prevent wind and snow. Because of its excellent visibility, it is often used as a temporary fence net as a visual barrier to isolate or guide passers-by. Because of the higher visibility design, it can be used as a warning fence net,orange safety fence, orange warning net, construction fence, road guide fence, sports event fence, field fence, snow fence, motorway fence, etc.
 High-quality raw materials, imported color masterbatch and UV protective agent, high-quality plastic fence.
 It has abundant specifications, optional meshes, optional sizes, and rich colors.
 Excellent visibility, can be used as a warning fence net, orange warning net.
 It is chemically stable and environmentally friendly, and can be used as a garden fence, crop fence, and animal fence.
 It is easy to cut and install. Compared with wooden fences and metal fences, it only requires limited tools and is easier to install.
 The quality is stable and reliable, with a very strict quality management system and stable material suppliers.
 Provide customizable services, OEM services, rich accessories, customized packaging.
Direct factory supply plastic fence mesh, 20 +years experience, short delivery and best price.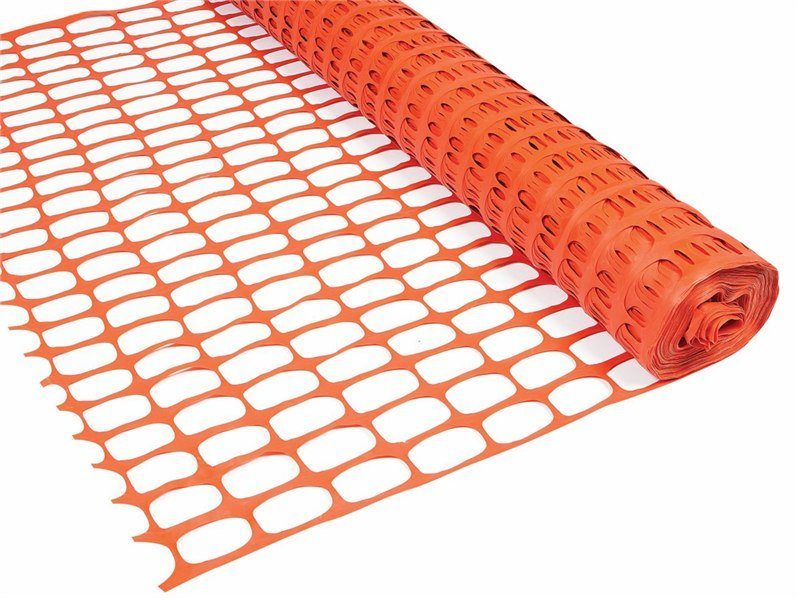 Designed to enhance visibility, with orange color, it has a very eye-catching reminder function. It can be used as a warning fence and a temporary fence to remind people to pay attention to the fenced area.
Using thin molding technology, it is easy to install while having enhanced visibility. It is soft and easy to fold, easy to cut, and the section does not hurt your hands.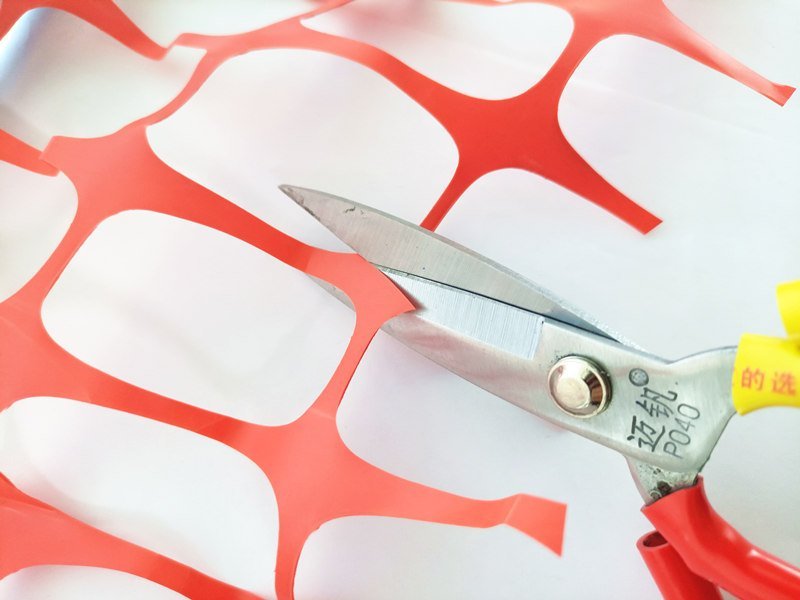 Detailed Information

Item Name

Plastic Fence Mesh

Material

HDPE 100% virgin raw material Two color Barrier net with UV resistant

Color

Dark-green/ Yellow/ Orange/ Yellow etc(as per required)

Width

0.9m, 1m, 1.22m, 1.5m

Length

20 m, 50m or 100m as customer requirements

Weight

100gsm-300gsm

Type

Warning net fence for road or construction site.

Mesh

5*5mm, 10*10mm 15*15mm, 20*20mm or customized

Packing

Each roll is packed in a plastic film bag with a label and loosely loaded into container.
Colors of Plastic Fencing Net
FAQ about Plastic Fencing Net
1
Will this keep my 50 pound dog in the yard?
If you dog jumps on it or chews it (because it is a plastic poly fence) it will not last. If it is just a visual barrier then yes. It keeps my dogs in the yard and the other dogs out. It really depends on the animal but it is a light weight fence.
More details about products, download the product catalogs.
Plastic fence mesh has excellent visual visibility and ultra-thin and lightweight design. Excellent visibility features designed as temporary fences and warning fences. It can be applied to traffic warning nets, orange fence nets, garden fence nets, crop fence nets, etc.
It is well konwn as orange safety fence, plastic fence mesh, temporary garden fence, garden fence mesh, lightweight plastic fence. Used as a temporary fence, it can be conveniently and quickly arranged in construction sites or event venues. Guide traffic order or protect passers-by.

Better Quality 
More Praise 
20+ year manufacturer !
We are a professional manufacturer providing wholesalers with the best quality products.
Focusing on product updates and caring for your customers.
We supply shade nets & plastic mesh at direct factory price.
200+ distributors are selling our products in their store.