Heavy-duty plastic fence is a kind of plastic net used as a fence. It is strong and durable, stable and reliable, easy to install, and very popular. This kind of plastic net is very strong, can support, and is suitable for tight use. As known as heavy-duty plastic mesh, plastic garden fence, garden fence mesh.
It can be easily applied in gardens and backyards. Moreover, the color is rich, and the shape of the mesh is also various. It is a plastic fence with both function and beauty.

Heavy-duty plastic fences have very good toughness and rigidity, which can perfectly fulfill the duties of fence nets. Compared with some light-weight fence nets, this plastic fence net is more suitable for outdoor environments. Because it has a greater thickness and stronger toughness, it can be used to build a stronger fence. With simple and strong support, it can stop most animals, whether it is small animals, such as moles, chickens, pets, or medium-sized animals, such as deer and large dogs. And the plastic material has excellent stability, will not rust, not afraid of moisture, and will not pollute the environment. Alt name as heavy-duty plastic mesh, plastic garden fence, garden fence mesh.
Heavy-duty plastic fences have a variety of mesh shapes, such as diamond-shaped plastic nets, diamond-shaped plastic nets, hexagonal plastic nets, and square plastic nets. And the colors are also very rich, green, dark green, black, white, orange, yellow and so on. Its size can also be customized, from 1 foot to 20 feet high, and the width can be more than 300 feet (limited to the weight of a single roll).
It is often used in garden fences, chicken fences, backyard fences, temporary fences, crop fences, animal-proof fences, deer fences, road fences, etc.
We also provide fence poles, cable ties and other accessories and OEM packaging.
 High-quality raw materials, imported color masterbatch and UV protective agent, high-quality plastic fence.
 It has abundant specifications, optional meshes, optional sizes, and rich colors.
 The new heavy-duty plastic fence has reinforced edges, which will not hurt your hands and is safer.
 Thicker reinforced materials, stronger and more durable, suitable for outdoor environments.
 It is chemically stable and environmentally friendly, and can be used as an animal fence and chicken fence.
 The quality is stable and reliable, with a very strict quality management system and stable material suppliers.
 Provide customizable services, OEM services, rich accessories, customized packaging.
Direct factory supply argo shade nets, 20 +years experience, short delivery and best price.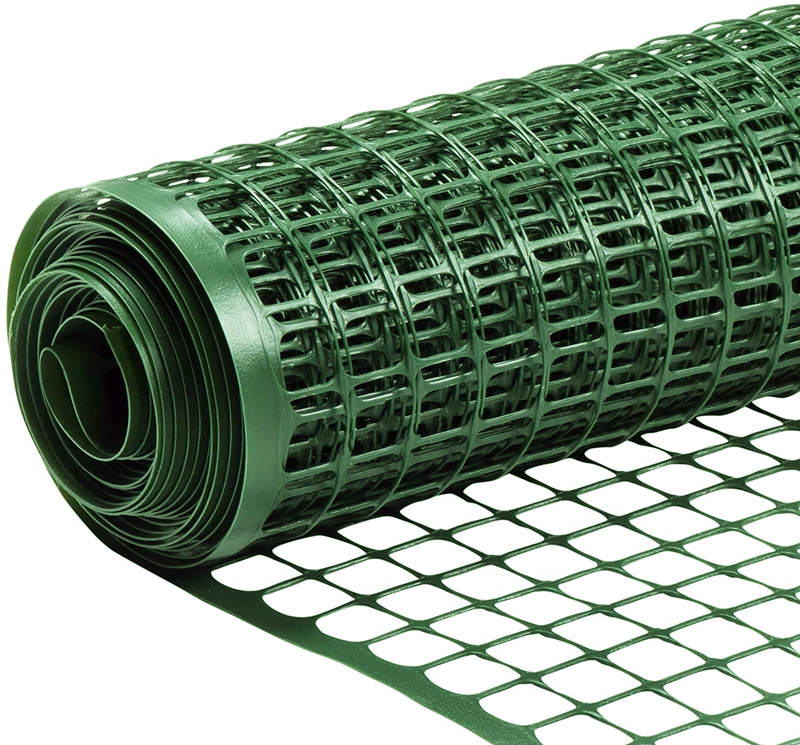 The new design improves the edges, making them wider and stronger. Not only can it be easily fixed, but it is also stronger and will not break. The thickened and widened edges will not hurt your hands after cutting, and there is no sharp blade, which is safer.
Easy to install, strong and durable
Because of the use of thicker materials, the plastic fence net itself has a certain degree of support. With the supporting fence poles, temporary fences can be easily built. At the same time, the mesh and thickened edge make the installation easier, and it can be easily fixed only by using a cable tie or rope.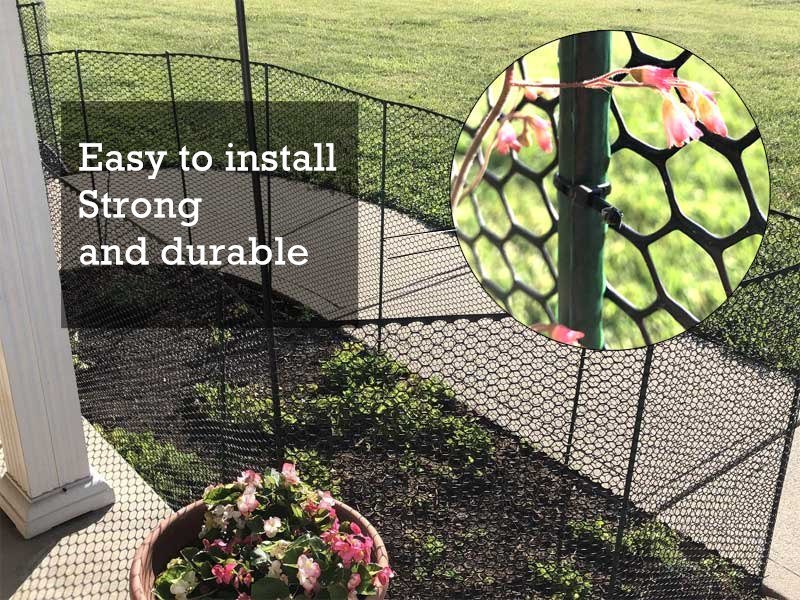 Details of Heavy-duty Plastic Fence
Detailed Information

Item Name

Plastic Garden Mesh

Material

HDPE 100% virgin raw material Two color Barrier net with UV resistant

Color

Dark-green/ Yellow/ Orange/ Yellow etc(as per required)

Width

0.9m, 1m, 1.22m, 1.5m

Length

20m, 50m or 100m as customer requirements

Weight

200gsm-500gsm

Type

Warning net fence for road or construction site.

Mesh

5*5mm, 10*10mm 15*15mm, 20*20mm or customized

Packing

Each roll is packed in a plastic film bag with a label and loosely loaded into container.
Colors and Pattern of Heavy-duty Plastic Fence
FAQ about Heavy-duty Plastic Fence
1
Can it resist animal bites?
The heavy-duty plastic fence has a thicker plastic cross-sectional area, which is stronger and more durable, and can resist animal bites. Examples include moles and poultry, as well as bites from domestic pets. Of course, if you want it to withstand a stronger bite, you can use a double-layer fence, which is more effective when used overlappingly.
2
What is the improvement of the new heavy-duty plastic fence?
The new heavy-duty plastic fence adopts a new design, increasing the width and thickness of the edge. This kind of edge can remain dull, even after cutting, there will be no sharp spikes. It is safer during installation and will not scratch people's hands. Moreover, the thickened edges are more durable and easier to fix, which has received positive feedback from customers.
In addition, the new heavy-duty plastic fence adopts an easy-to-fold design. In the same volume, more goods can be loaded, which is convenient for transportation and reduces transportation costs.
In short, the new heavy-duty plastic fence with reinforced edges is easier to use, more efficient, and lower in transportation costs.
More details about products, download the product catalogs.
The application scenarios of heavy-duty plastic fences are very rich because of its excellent chemical stability and easy installation. This heavy-duty plastic net is designed and manufactured as a fence and can be used as a fence excellently. For example, garden fences, backyard fences, farm fences, pet fences, and playground fences.
At the same time, it can be used as a protective net to prevent some wild animals or small pests from invading our courtyards or gardens. For example, anti-mole fence, anti-rabbit fence, anti-raccoon fence, anti-squirrel fence, anti-deer fence, anti-dog fence, anti-cat fence. At the same time, it can also be used as a support or protection net, to block construction sites, support climbing plants, and block accident sites.

Better Quality 
More Praise 
20+ year manufacturer !
We are a professional manufacturer providing wholesalers with the best quality products.
Focusing on product updates and caring for your customers.
We supply shade nets & plastic mesh at direct factory price.
200+ distributors are selling our products in their store.