The plant grid is a tool to assist plant growth. It can usually be used as a support for climbing plants or used to control the reasonable distribution of plants, and improve the use of light and air to promote plant growth. Climbing plants need proper support to get better sunlight to promote growth. Therefore, reasonable support is the key to growth. The plant grid is used as a support in the vertical direction, which can provide support for climbing plants, and the 10 cm mesh can make the plant vines reasonably distributed. The horizontally used plant grid can be applied to plants such as medicinal materials and tobacco to help the plants to be distributed reasonably, so as to obtain more light and air. This can promote plant production and increase plant yield.
The plant grid has the following advantages.
The plant grid is soft and has a smooth surface, which will not scratch the plants. It can effectively prevent the vines or branches of plants from being scratched.
The plant lattice net has a strong longitudinal support force. Whether it is supported upward or stretched horizontally, the plant lattice net can provide very effective support.
It can be easily installed and removed without knotting. It depends on the packaging technology and craftsmanship. It can be easily unfolded to avoid knotting.
The plant grid has a variety of packaging, including small packaging and roll packaging. It can be retailed or grown on large-scale farms.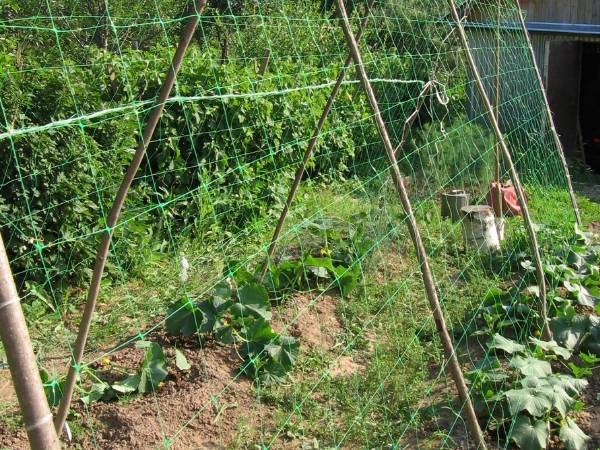 The plant grid can provide a more friendly environment and conditions for the growth and income of plants. A good plant grid can provide support for plants and distribute them reasonably. Plant lattice nets can be called plant support nets, plant climbing nets.
As a kind of agricultural net, the plant grid has received good feedback from many customers. After some farmers use plant grids instead of traditional wooden or metal supports, they have obtained better returns. The plant grid can reduce your cost compared to traditional brackets. The plant grid can be arranged and disassembled more efficiently. The plant grid has a much higher cost-effectiveness than traditional brackets, and it is maintenance-free. Reduce equipment costs and maintenance costs, and obtain a good harvest of crops more efficiently.
Products Applied for Plant Trellis Netting